We are back with more exciting EconoRoute™ Prescription Delivery Network updates!
With the courier network's early release in the GTA, our development team has been working hard to provide our users with the best experience possible. Our team has taken your suggestions and has delivered some exciting updates this week.
Here are the newest EconoRoute

™ Prescription Delivery Network updates

 
for May 2022:
We are excited to announce a new courier partnership, that has enabled us to expand our coverage area as far north as New Market, east to Oshawa, and southwest to Burlington for as little as $6.60 per delivery.

Users now have the ability to perform

bulk actions

on their deliveries. Want to reschedule multiple delivery runs to a different day or delete them quickly? Now you can! Simply select all the runs you want to move and choose your desired action.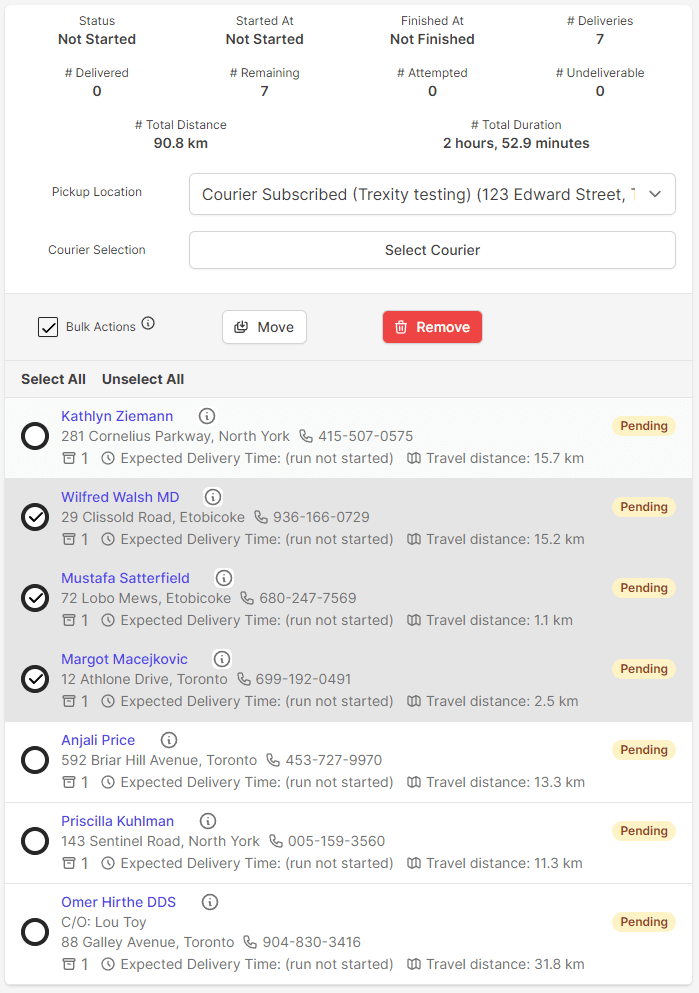 Just to recap those amazing rates, our courier partners can now offer:

$5.50 per delivery anywhere in Mississauga

$6.60 anywhere in the GTA with a minimum of 3 deliveries in a day
But wait, there's more!
The EconoRoute™ Prescription Delivery Network offer amazing, fast, and affordable delivery drivers at a click of a button. And, we also offer:
Real-time delivery tracking & proof of delivery.

Your choice of same-day or next-day delivery options.

Up-to-the-minute reports on the growth of your delivery service.

All the compliance tools you need to ensure patient safety.
Plus a chance to EconoRoute™ for free with 100% cashback on your first three delivery runs when you sign up!
With the EconoRoute™ Prescription Delivery Network, managing deliveries has never been easier! And with your insight, we can continue to deliver outstanding changes to the platform.
Got a suggestion to take your EconoRoute™ experience to the next level? Let us know!