iAPOTHECA BLOG & RESOURCES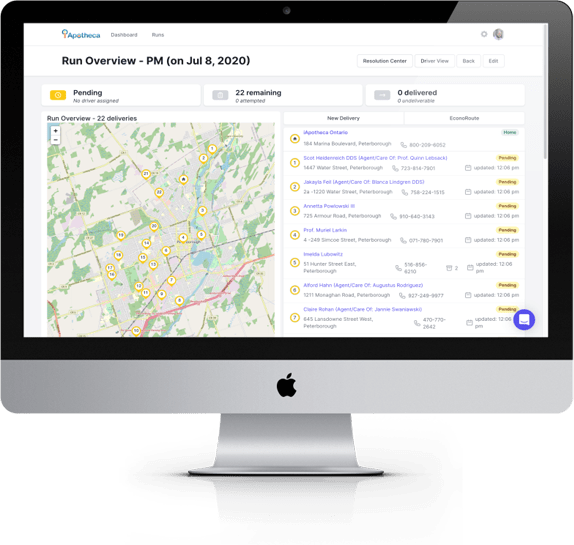 iApotheca Blog & Resources
Keep updated on all the latest news, updates and tools you need to make your prescription delivery service a success!
From what you can do to improve your pharmacy operations to the latest news on pharmacy delivery, the iApotheca Blog & Resources have exactly what you need!
Want to improve your prescription delivery today? Book an
online demo
today!

Keep updated on all the latest updates, and news from the iApotheca team with the iApotheca blog & resources! 
Learn about the newest pharmacy relates updates, and tips to help your business grow from our blog posts.

See how iApotheca Healthcare is helping pharmacies with the best pharmacy technologies. Read about what our customers have to say about iApotheca's Narcotics Reconciliation Module, and EconoRoute™ Prescription Delivery Software! 
Learn about how iApotheca's services has helped grow and improve our customers' pharmacy businesses. Plus, hear about the iApotheca products and services directly from our customers!

Download all the reports and tools made by the iApotheca team to help you grow your delivery service and your pharmacy. 
Similarly, read about what you need to know regarding solving discrepancies fast while staying compliant. And, learn new ways to market your growing pharmacy delivery service! 
Get the latest reports, tools, and resources you need, made by the iApotheca team for free from our Reports & Resources page.

Find out the answers to the most asked questions and inquiries about the iApotheca products and services. 
Got a question? See if it is included in our FAQs! 
Have your inquiries answered quickly and learn more about iApotheca and our services easily.